Supercool Linux
We all know linux is cool, don't we? However these people at SuperFreddo make it supercool (freddo is the Italian word for cool/cold).
SuperFreddo is a frozen food chain here in Naples Italy, and the penguin in their logo has an interesting resemblance to Tux, the linux kernel mascot: the contour is not exact and it is wearing a hat and a scarf, but you just look at the feet —at their inclination— and you have no more doubts.
I am not on Facebook, so maybe some of you could point out to them where the designer of their logo could have taken inspiration from.
Could there be also a legal case here? I don't know.
I attach a couple of pictures of their shopping bags, just for the records, and to remind people that from 2011 plastic bags are banned in Italy.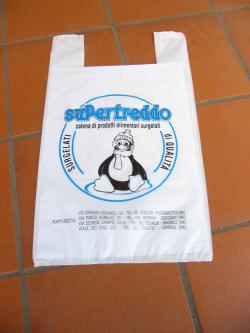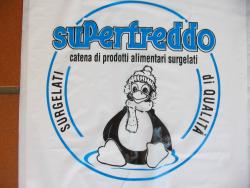 ---